So I am realizing JUST now that I never posted my wedding photos up.
You say who wants to see wedding pictures?
I say nerds!
why yes, nerds DO in fact want to see wedding pictures of an xbox 360 wedding.
Although I was terribly sick the day of the wedding, the actual theme itself was pretty cool, I must say.
click "read more" to see the rest of this post AND pics!
Our friend Corinne is the one who made this amazing cake topper. She is awesome!!
Honestly, these controllers were made so well, props to the cake maker.
Our friend Kady made this awesome centerpiece for our table. The Mario Star served a 2nd purpose as our Christmas tree topper :)
That "top hat" box on the left was actually a box for "gifts/notes for the bride and groom" that our friend Kady also made. You guessed it, Mario levels :)
and this is Kady, haha
all the boys wore green
green shoes
all the gals wore green too
I made the little place cards
this was my thingamabobber you wear on your thigh, whats it called.
awesome etsy shop made it for me!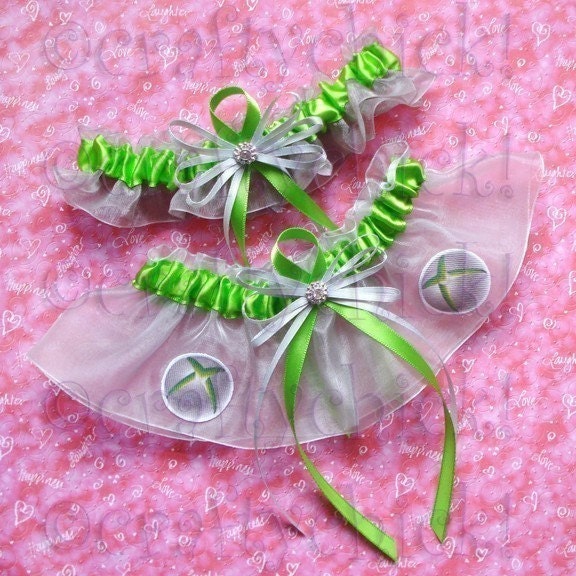 courtesy of garter gallery, etsy, who no longer sells these :(
These are a couple shots from our engagement photo shoot that our friend Matt took :)